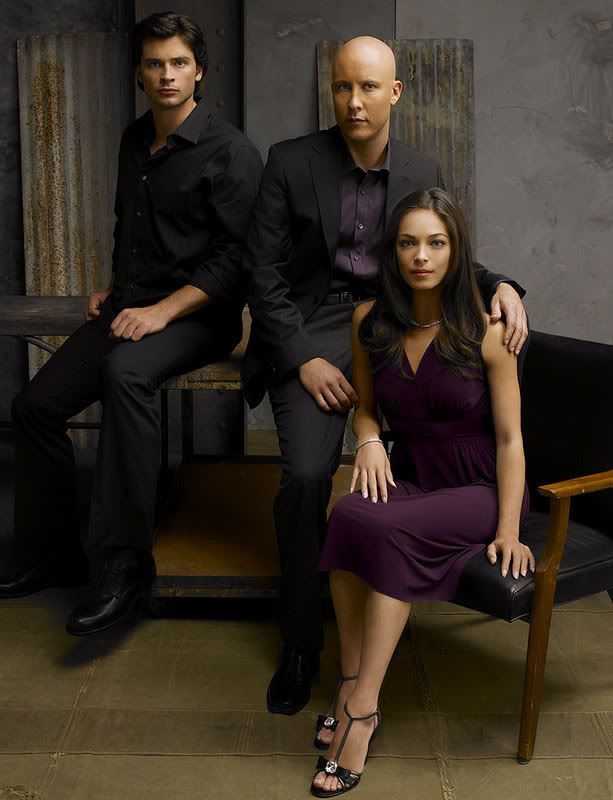 You know,
Smallville
has never really been a good show. Since the day it premiered, it's been poorly written and poorly acted.
But at one time, there was
something
about
Smallville
that made it seem better than it was. There was this sense of destiny, that it was building
towards
something..what it was building towards we all knew, but it was still interesting to see how it got there.
But right now, I'm sitting here, waiting for
Lost
, and in the meantime watching a newer episode of
Smallville
(
Blue
, if anyone was interested), and I...I just can't even enjoy it anymore. It's not even that interesting.
The show seems, to me, to be a shadow of its former self. Each episode is still chock-full of talk about destiny and whatnot, but it all seems like lip-service. It doesn't feel as if the show is moving towards anything, stagnating. And this shines a spotlight on the poor quality of the show, making it more obvious than it was in previous years. What's worse is the increasingly prevalent reliance on gimmick episodes since Season 4's uber-popular
Run
- primarily using other DC heroes as guest stars (most of whom, by the way, have it a lot more together than Clark, which makes the future-Superman look a hell of a lot less super).
So when did this happen? If you ask me, it was Season 5. Season 5 seemed to be moving strongly toward a resolution, toward Clark achieving his ultimate destiny. Clark discovers the Fortress of Solitude; he experiences the loss of his father and the degradation of his friendship with Lex; the writers took great pains to put the (then) final nails in the coffin of the Clark/Lana pairing.
My understanding is that this
was
originally intended to be the final season - but a surge in ratings encouraged the show to overstay it's welcome. And it has - dreadfully so, and it becomes more apparent with each passing episode, each passing season.
Smallville
used to be a show that I couldn't miss. Now, I can't help but go out of my way to miss it. There's nothing in it that interests me anymore, and it has tainted my enjoyment of older episodes to the point that I don't even like
those
anymore, either.
And that's a damned shame.
-M